Goodtel Mobile
In the Click has partnered up with Goodtel to offer affordable and reliable Mobile plans to bridge the gap of digital divide here in Australia. Goodtel is Australia's ethical telco and Social Enterprise so when using Goodtel, 50% of the profits from its customer's internet and phone services go to its charity partners to do good in the world.
Goodtel Mobile uses parts of Telstra's 3G and 4G mobile network to cover 98.8% of Australia's population (that's over 25 million people!)
Enjoy unlimited calls and texts with all plans, and data packages up to 80GB. Goodtel's SIM only plans give your organisation the flexibility to move between plans at no extra cost. Try them out for 30 days and get a full refund in the unlikely event you're not happy.
Plans
Save on a bundle when you take an nbn™ + a mobile plan, you can save $5 per month off your overall telco bill.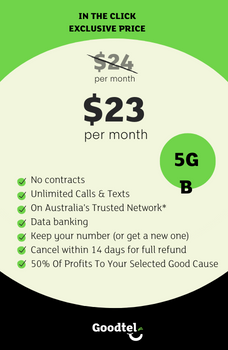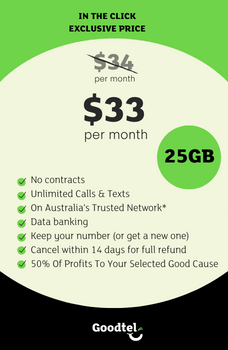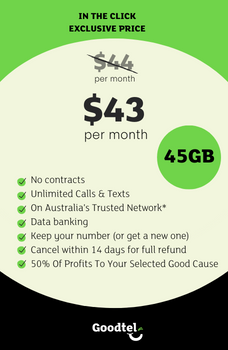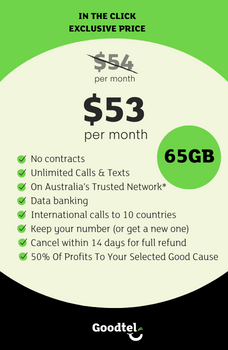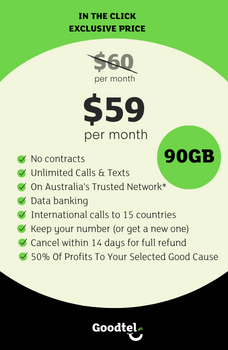 For more information or to sign up please fill out the form below: