SHOP.INSPIRE.CHANGE
Founded in 2013, In the Click Social Enterprise is the retail arm of Enable, an award-winning Australian registered charity and not-for-profit, Certified Social Enterprise and accredited Technology Recycler.
Social and Economic Inclusion: We provide Social Impact Discounts to support affordable repairing, upgrading and good quality refurbished technology is available for eligible concession card holders, supporting those in need to stay connected with family, community and support services. Discounts are available for service providers and/or clients and general public with eligible concession card.
Digital Inclusion: We offer affordable nbn™ and Mobile Plans with our Affordable Tech to tackle the digital divide for those in need.
Social Impact: We reinvest 100% of proceeds from your purchase to deliver Employability skills Programs for those experiencing barriers to getting a job.
Environmental Impact: We divert unwanted business and home technology from landfill and renew it for reuse wherever possible.
Economic Impact: We create local jobs and employment pathway outcomes for local people from disadvantaged backgrounds.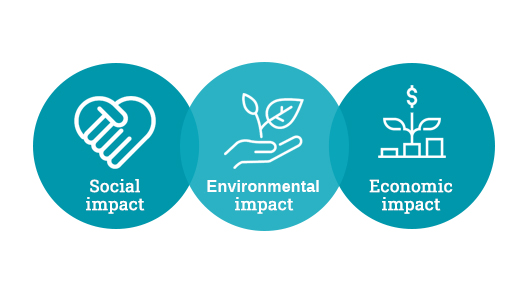 Renew Tech for Good
Becoming a Community Impact Partner ensures further Social Impact Discounts for your clients' technology needs.